Jul 06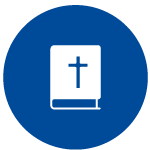 St. Maria Goretti, Virgin and Martyr (1890-1902)
Born in 1890 at Ancone in Italy, of a poor Italian family. She was satabbed to death by a youth who was attempting to rape her.
Before she died, in hospital, she declared: "I forgive him for the love of Jesus, and I pray that he may come with me to Paradise."
She was canonised in 1950.
@Evangelizo